This weeks song of the week is "Dirty Sheets" from an american band called "The Orwells".
The Orwells are an Band from Elmhurst, Illinoise. Formed in 2009 when they still were in highschool. The members include Mario (Vocals) and Dominic Corso (guitar) who are cousins, Matt O'Keefe (Guitar) and Grant (Bass) and Henry Brinner (Drums) who are twin brothers. The band was discovered in late 2011 by blogger Justin Gage, who signed them to his Autumn Tone label imprint and released their debut album "Remember When" on 7 August 2012 through Autumn Tone Records. Besides that, they also released two EPs. Their first one entitled "Other Voices" on National Anthem Records and the second one "Who Needs You" through National Anthem. They already performed at Lollapalooza and supperted the Arctic Monkeys on nine American concerts. They are currently working on releasing their second album which is sheduled for 10 September 2013. One of their most legendary performances was the one at Late Show with David Letterman and trust me it's worth googling it should you like crazy bands.
video:
The music video shows a young woman barely dressed dancing to The Orwells. The striptease themed club was
directed by Eddie O'Keefe. He is the brother to guitarist Matt O'Keefe and a regular collaborator to the band.
my opinion:
I discovered the band a couple of months ago and just can't stop listening them. Their song "Dirty Sheets" is just constantly stuck in my head. It's quite surprising how young they are. When I heard them first I thought about band mates in their 30s. By the way they just released a new song on Soundcloud called "Southern Comfort". Definitely worth checking it out!
live:
I saw them live a couple of weeks ago in a Town Hall in Dalston. Actually wanted to go to their gig at 100 club but unfortunately couldn't get anymore tickets. Well I was quite excited as I heard lots about their live performances and their gig in 100 club was everything else then normal. For example a groupie jumped on stage and snugged with Mario Corso. Well the venue was proper crap to be honest. The sound was bad and it was just like a hall at school. Well the band came on stage and they clearly had a couple of strong drinks before but their show was amazing. Singer Mario was always half in the crowd and it was really entertaining. The weirdest moment was probably the moment the guard kicked a crowed surfer out of the venue. Mario saw it and stopped the band to run out of the venue to get the guy back in. You can actually check out the London gigs in their new video: klick here to watch
hope you like them and let me know what you think
BLOGLOVIN
,
INSTAGRAM
,
TWITTER
,
FACEBOOK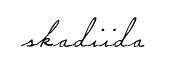 picture source: the orwells facebook page